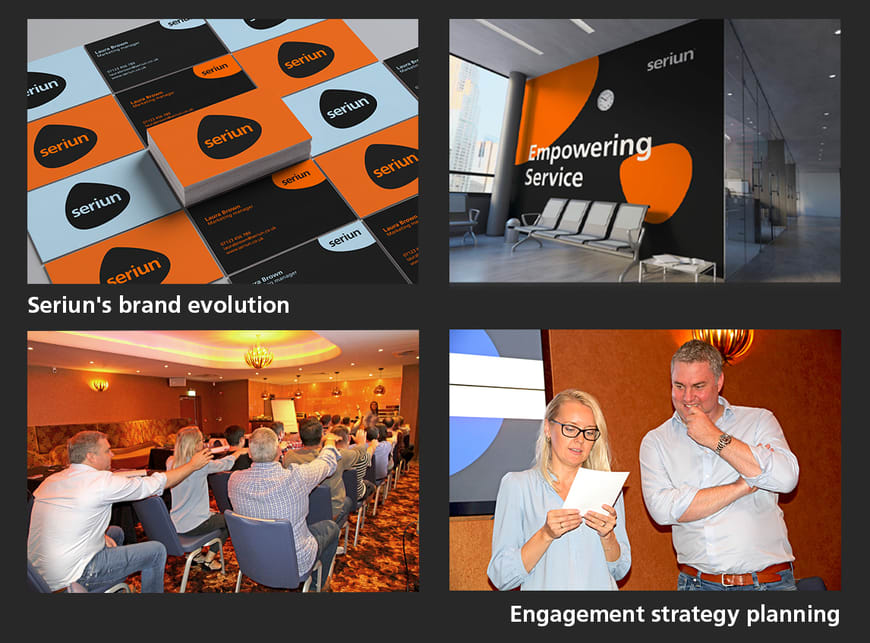 Seriun have been a major player in the ICT industry for over 15 years and are enjoying a sustained period of growth.
Their turnover is set to double this financial year, along with an expanding portfolio of both large and SME clients. Among their longstanding customers include: Pets Choice, Castle Metals, Hurstwood Holdings, Communications Plus, Hippo Motor Group, Manufax, Winfields Outdoors and many more.
Since 2003, their services have grown from break-fix, to fully managed service provision. Catering for all aspects of IT, they focus on delivering excellent customer service, alongside a specialism in providing telecoms, cyber security, bespoke software development, infrastructure and cloud services.
In the past 18 months Seriun have increased their employee base, from 16 to 28 – as a result of the continued growth and demand for services across the business. In turn, this prompted a move of their Head Office to new larger modern premises in Barrowford.
Justin Sherwood, Managing Director of Seriun said: "Seriun is experiencing a period of sustained growth, where demand for our customer service orientated and holistic approach to IT solutions, has resulted in us being on target to double our turnover from last year. Our business model is to ensure that we become fully integrated into our clients' businesses – becoming an extension of their IT department."
Justin continued, "Our customers businesses are just as important as our own. Protecting their operations and assets is priority. The sophisticated technology we run is constantly monitoring our customers operations, pre-emptively stopping issues from escalating or from even occurring in the first place."
The team at Seriun are committed to helping businesses succeed – they are dedicated to continuous improvement, identifying new ways they can help their clients, as well as improve what they already offer.
Following this period of development, Seriun felt it was the right time to reflect their progression through an evolution of their brand. They chose to work with Jamie Kelly and his team at Lancashire based design agency Studio Up North (SUN) to give the Seriun brand a new lease of life.
Laura Brown, Marketing Manager at Seriun said "The need for change has come following our recent growth and newfound level of maturity. We wanted a fresh look to showcase our personality and our ambition. One which is clean and straightforward with no hidden agendas, yet bold and punchy with high impact."
Laura continued, "Our new branding certainly makes a statement. It shows we're fun yet serious about delivering excellent customer service. The straplines 'Empowering People' and 'Empowering Technology' are basically what we do – we empower our own people to deliver the right solutions, which in turn empower our customers to deliver excellent service to their people.
Working with SUN has been great – they understood what we wanted and delivered it. They listened and communicated with us throughout the entire process, so produced fantastic results, which we couldn't be happier with."
Jamie Kelly of Studio Up North commented, "Following a successful period of growth, the senior management team decided it was the right time to develop their brand and identity to better reflect their people, services, ambitions and vision. Working with the wider team at Seriun, we developed a defined proposition, messaging structure, identity and visual language. This development retained elements of the great foundations that Seriun has been built on, whilst showing clear development for future longevity."
People are Seriun's most treasured asset and they invest heavily in them. Last year they worked with CUBE HR to develop their people and business strategies. As a result, they re-defined their mission and objectives, producing a two-year engagement plan for their team.
Lisa Sourbutts, MD at CUBE HR said "We absolutely love working with companies like Seriun, they're forward thinking and want to make their workplace amazing for their employees. We allowed the employees the opportunity to tell us all the good stuff already in place and suggest ideas for improvements. The directors embraced all the comments from the feedback session and have already developed these into a two-year people plan. We're really looking forward to helping Seriun in the future as they continue to evolve and grow their culture."
Laura Brown commented, "Making sure we have a happy team is crucial – it produces a positive work environment, delivering excellent solutions and delighted customers."
Interested in a career at Seriun? Visit their Careers Page
Take a look at the faces behind Seriun on their Meet the Team Page