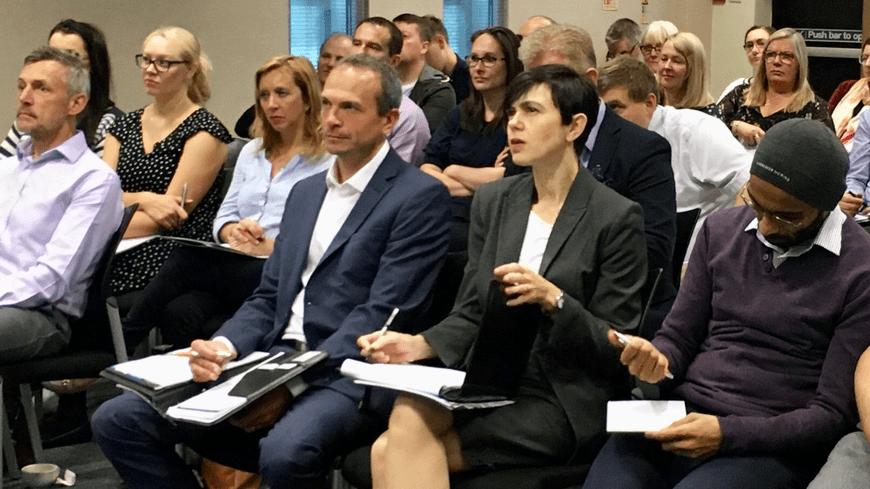 Growing tech company continues to deliver value when it's needed the most
The current worldwide health crisis has made the past few months a challenge for most businesses. As the managed IT, telecoms and software provider for many of these businesses in Lancashire, Seriun's strategy had to be bullet proof to ensure they could keep business running as normal as possible to maintain impeccable service levels to their own customers.
Because Seriun operate fully cloud based systems, their team have been able to work from home with ease. Seriun's priority has been getting their client teams up and running from their homes, by scaling up their existing remote environments and ensuring they have everything in place – allowing them to continue delivering service excellence to their customers.
Karl Mannering, Finance Director at Myerson Solicitors said: "In just one week we became a virtual law firm servicing clients from our homes, thanks to the first-rate support Richard and the Seriun team have provided – allowing us to continue business as usual during these difficult times. They worked around our team with early starts and late finishes to get the job done. The partners and I have been extremely impressed and incredibly grateful for the support the Seriun team have delivered."
After lockdown Seriun experienced a significant surge in service calls, and despite many of their suppliers suspending their SLAs, their expert technical team of engineers worked tirelessly to ensure they continued to deliver excellent service. Seriun changed the way they do business with 100% home working but are proud to announce they have not furloughed any staff. In fact, the opposite is true – Seriun found they needed more talent on board to cope with the increased demand for their services and have recently recruited two new IT apprentices Ryan and Jake, plus a service desk engineer Ben. Continuing their growth trajectory, they are still on target to double turnover from last year.
Richard Lee, Technical Director at Seriun said: "We have embraced the current situation and although it is a challenging time, it is also a great time for businesses to review their current operations and make plans to build a future-proof business going forward. As well as our own team, our customers are the most important part of Seriun, and we need to continue our development to service their growing needs in this ever-changing environment we live and work in."
During these past months, since the Government imposed the lockdown regulations, Seriun have been delivering weekly online workshops called The Seriun Sessions. The aim being to provide insights into readily available solutions and applications to help business owners and their dispersed teams adapt easily to their new working from home environments.
Laura Brown, Marketing Manager at Seriun said: "We've had a really positive response from the sessions we've delivered. So far from ten sessions we have had 300 delegate bookings comprising of local businesses and customers, as well as government agencies and organisations around the world including Calgary Police Service and Singaporean banking group OCBC NISP."
Laura continued: "The interactive sessions have covered a range of topics from staying cyber secure at home, to exploring the various applications available under the Microsoft 365 umbrella. We designed our sessions to provide all the essentials home workers need to work and collaborate optimally from home. From the feedback we have received it is clear the sessions have delivered real value, which is really humbling to know we're making a difference to businesses and their teams in the current climate."
Interested in a career at Seriun? Visit their careers page: www.seriun.co.uk/careers
Meet the Seriun team here: www.seriun.co.uk/meet-the-team