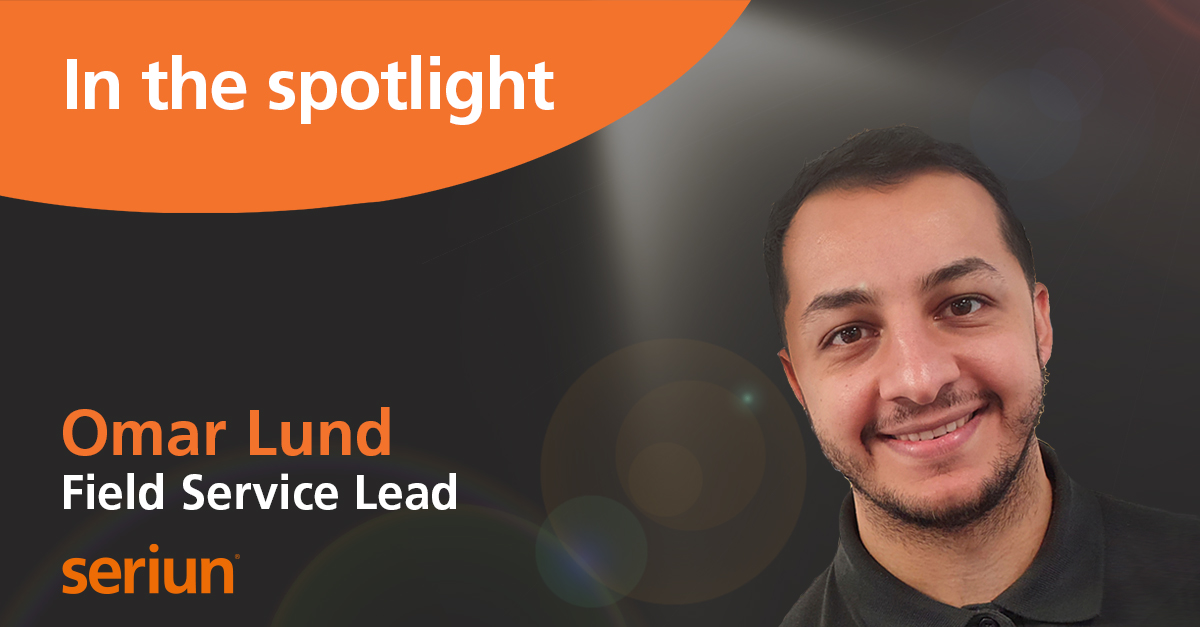 Omar Lund joins Seriun's busy service desk as Field Service Lead.
A family man from Burnley, Omar lives with partner Amy, young daughter Isla and their Bengal cat Leo. His passion for technology has earned him a plethora of IT skills and qualifications, which began in his formative years at college where he completed an IT apprenticeship. During this time, he achieved his BTEC Level 1, 2 and Level 3 IT Diploma. He then dabbled in website design and finished 3rd in the National Skills website designing competition. Building on his knowledge further he attained HPE Designing Hybrid solutions and HPE Building Hybrid solutions certifications. Now part of the HPE alumni, he is rewarded with regular exclusive training material, discounts and guidance.
Omar said: "IT is forever changing, expanding and enhancing. Knowing that IT can increase productivity as a tool and infrastructure as a service, hugely influenced my decision to pursue a career in it."
Before moving to Seriun, Omar was a Deputy Field Engineer Team Leader at Chess ICT. He was responsible for a UK split team who built, designed and implemented SMB and Data Centre Solutions, as well as maintaining client infrastructure.
Advancing to Field Service Lead at Seriun, Omar draws on his wealth of skills and experience to drive service excellence. He commented: "I feel fortunate to be in a position to be able to make key-making decisions that shape our service delivery and empower our team, and ultimately improve our clients' business efficiency. I feel proud to be a fellow team member."
Seriun continuously invest and upskill their team to ensure they are the top of their game and have the latest industry qualifications. In keeping with this, Omar is keen to develop his role and grow his team in the strive for continuous improvement, ensuring customers have the best experience, in line with our XLA.
In his spare time, lockdown aside, you would likely find Omar in the gym or playing indoor football (avoiding inclement weather!). Besides keeping fit he takes pride in his appearance and is not ashamed to admit he likes a good face mask! And why not?! He also loves to relax with family and friends over a Sunday roast or his other foodie favourite – a meaty saag curry.
Paul Jameson, Service Desk Manager at Seriun said: "Being the life and soul of any party, Omar has been a welcome addition to the team, helping to keep office morale upbeat in these challenging times with his infectious personality and witty banter. On the other side of the scale, he lives and breathes technology, and gives 110% to everything he does, which is great for our team and our customers."
Interested in a career at Seriun? Visit their careers page: www.seriun.co.uk/careers
Meet the Seriun team here: www.seriun.co.uk/meet-the-team