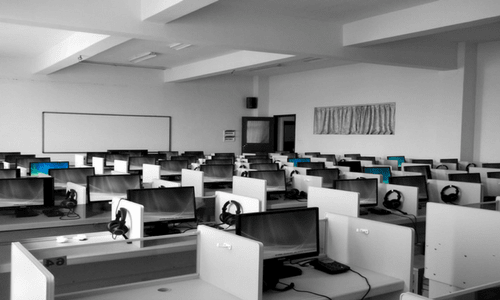 Are your team missing important calls that are detrimental to your business? Would you like to increase productivity and profits? Call monitoring could be the solution.
Enabling businesses to review how effectively their tele-teams are performing, call monitoring is being utilised by businesses across a range of sectors.
What is call monitoring?
Call monitoring, also known as call reporting, uses software to review key statistics including:
Number of calls missed
Number of calls answered
Average length of calls
Call recording
Performance of individual team members and departments
All the key data is collected, stored and available for review, businesses can take this information and continue to work on the statistics with their teams until the desired figures have been achieved.
The concept behind call monitoring is to allow businesses to improve the productivity of their teams, increasing not only the number of calls answered but also the quality of the calls.
How can call monitoring increase profits?
We have worked with many different businesses who have all benefited greatly from introducing call monitoring to their organisation. Not only have they been able to gain an accurate representation of how their teams are performing, but as a result they have seen profits increase.
The main benefits of call monitoring include:
By closely monitoring how both individuals and overall teams are performing businesses can improve productivity during calls. For example, simple tasks or queries can be monitored to decrease the amount of time spent on the phone, which leaves more time for other calls to be answered.
As most call reporting software records the calls that take place this is the perfect opportunity for businesses to monitor the quality of the calls and the level of customer service that their teams are working to. Should there be issues with the quality of the calls businesses can then work on this to improve the relationships with their customers.
Improved relationships with existing customers
A key factor of a business generating profits are their relationships with existing customers. By carrying out call monitoring both the overall productivity and quality of calls is improved, which will have a positive impact on how their customers react towards the company. As relationships improve customer retention rates increase and upsells and cross sells can be made.
As your team will be improving productivity they will be able to answer more calls throughout the working day, for sales teams this can often mean that they spend more time speaking to potential customers and closing sales. This has a direct result in profits increasing.
Find out more about call monitoring
Our team of telecoms experts are on hand to give you the advice to ensure that your company's tele-teams are performing to maximum capacity. To speak to a member of our team about our Samsung business solutions contact us on 01282 500770.