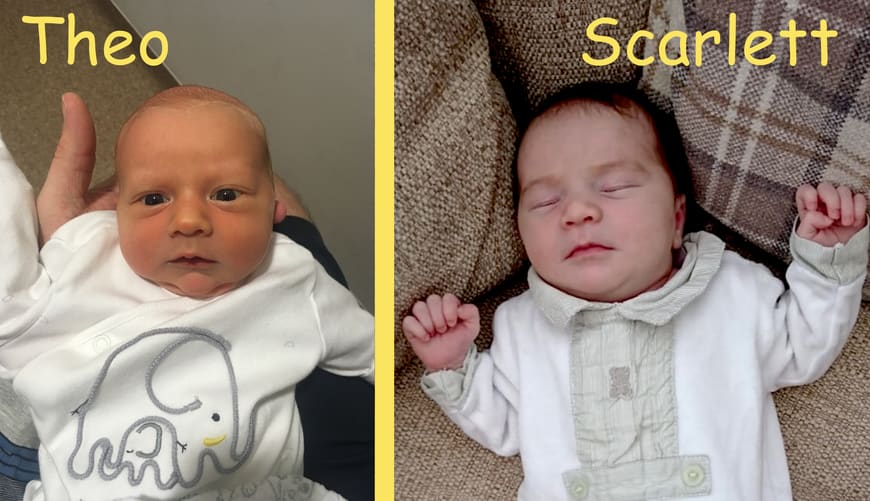 Hello little ones…
We have some lovely news to share with you all – the arrival of two little ones into the wider Seriun family!
Our Support Engineer Steve Robson and his wife Nicola had a baby boy on 30th April called Theo Steven Stanley Robson, weighing 7lb 1oz.
…And our Project Engineer Duncan Pratt and his wife Natalie had a baby girl on 26th May called Scarlett Mary Pratt, weighing 7lbs 4oz.
Both families are doing very well, and Theo and Scarlett are settling in nicely. We have high hopes for the duo as their development appears to be in acceleration – amazingly Theo had learned to roll over at 2 weeks, and Scarlett was already crawling at 5 weeks.
Huge congratulations from all the Seriun Team!