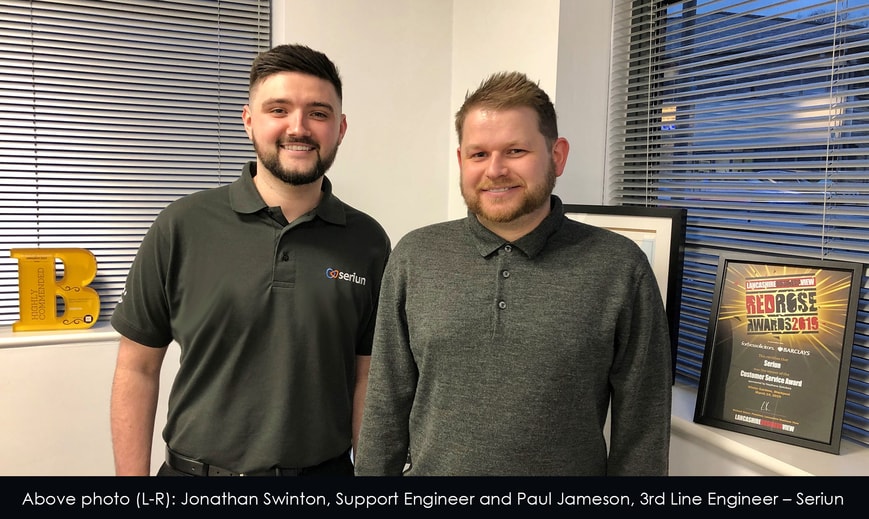 As Seriun's growth continues, so does their recruitment drive. They have recently strengthened their Service Desk team with two new recruits – Paul Jameson and Jonathan Swinton, both former employees of Holker IT in Burnley.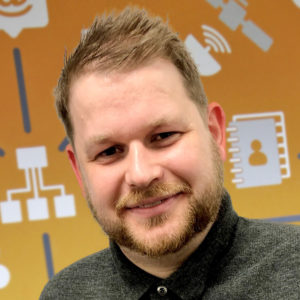 Paul Jameson joins the team as 3rd Line Engineer and will be working with an end-to-end approach on customer projects, ensuring their business operations are streamlined, sustainable and consistent.
During his previous six and a half years at Holker IT, Paul started as an Engineer, moved up to Project Engineer before progressing on to Technical Helpdesk Manager. Prior, he spent nearly eight years at Time Computers in Simonstone (which became Total Care Support) and was instrumental in creating two start-up companies: telecoms based TPad and Wi-Fi company 6G, which specialised in bringing connectivity to rural communities.
Originally from a Cumbrian village, Paul would walk to school along the beach. He then moved with his family to the busier town of Blackburn. He studied at Pleckgate High School before embarking on a BTEC in IT at Blackburn College.
Paul lives with partner Julia and his 14-year-old son Owen. Besides family time he enjoys supporting Blackburn Rovers and also playing five-a-side football – though sadly he's recently had to retire due to a bad knee injury, and has earned the nickname "Glass Knee" from his friends due to his painful ability to pop his knee in and out.. Ouch! On a lighter note Paul also likes to tinker with cars, restoring them to their former glory. He's an avid motorsport supporter and frequently attends exhilarating track days.
Paul said: "I'm excited to be joining a progressive company who are doing great things in technology and software. I'm also looking forward to working with our customers to design and deliver cost effective technical solutions that meet current and future business requirements."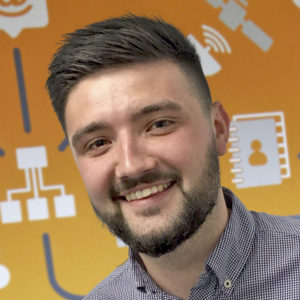 Jonathan Swinton begins his career at Seriun as 2nd line engineer – resolving customer support issues to ensure the continuous flow of business. He is already setting career goals starting off by working toward his Microsoft certification.
Prior to Seriun Jonathan worked as 2nd Line Engineer at Holker IT, and before, as Desktop Engineer for Concorde IT in Leeds, where he was based at Express Gifts. He also held IT based roles at Stonegate and JTS Cushions.
Moving from Fence, he now lives in Hapton with girlfriend Rebecca. He was schooled at St Christopher's in Accrington, before progressing on to a BTEC in IT at Nelson and Colne College.
In his spare time, he is a proud Burnley FC season ticket holder, and likes to partake in the sport too when opportunity arises. Being quite an active young man, he also enjoys skiing and snowboarding. He is regarded as a socialite, yet is successfully partaking in 'Dry January', which is a shock to many of his peers!
Jonathan said: "Seriun have a cracking team with some great banter, but that aside delivering first class service is our number one mission and as part of a busy service desk I'm proud to be part of the team that help keep our customers happy. Really enjoying my new role and looking forward to the future."
Matthew Whitaker, Service Desk Manager at Seriun said: "Growing our Service Desk means an even stronger team to help us fulfil our aim – to ensure exceptional service is delivered to all our customers all of the time. Paul and Jonny are great additions to Seriun and we're thrilled to have them on board."
Interested in a career at Seriun? Visit our Careers Page.