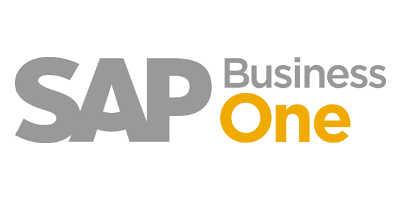 SAP® Business One gives SME's an affordable way to manage business successfully.
Business is complex. There are multiple processes, systems and functions that need to work in harmony to make a successful operation, and managing these can prove challenging and very time consuming. Sometimes trying to extract business critical information from the right place at the right time is like finding a needle in a haystack, resulting in fragmented processes, reduced productivity, slower response times and ultimately unhappy customers.
It doesn't have be like that. A well-designed ERP solution can transform any business through streamlining operations. SAP Business One is a leading business management solution with more than 52,000 users in over 150 countries worldwide, and takes ERP to a new level, and brings your business along with it. Designed for the SME market it manages your entire business by integrating all processes and systems, from finance and procurement, to HR and CRM. It handles the flow of data between all departments, giving you clearer visibility and complete control over every part of your operations. Business intelligence reporting lets you drill down into data, providing you with all the information you need at your fingertips to track revenue and cash flow, allowing you to make timely, strategic decisions.
SAP Business One helps grow your business through streamlining operations, increasing productivity, reducing costs and increasing your competitiveness in the market by letting you respond faster to customer needs and building loyal relationships.
Every business has different requirements, which is why SAP Business One is flexible and scalable. It can be deployed on-site or in the cloud, and can be accessed anywhere through the mobile app. What's more, it is fully customisable so can be adapted and extended in line with your changing business needs, and can be integrated with other systems using intuitive technologies.
In essence, SAP Business One gives you efficiency, full control, and the power to drive profitable growth.
To find out how to get SAP into your business, or to request a demo, please contact Seriun on: 08081 643 644, or visit: www.seriun.co.uk.