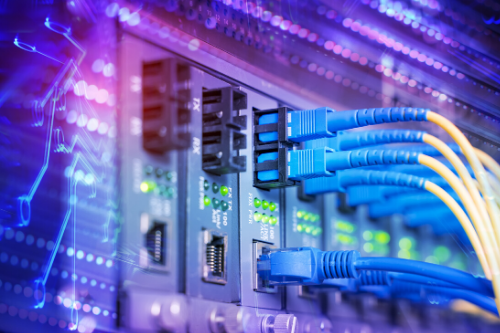 As businesses are becoming increasingly reliant on their connectivity solutions, our experienced team are often asked for the most secure ways a business can increase uptime.
The options for your business depend on a number of variables such as budget and data requirements. However, we often recommend having a backup internet line for businesses who have growing requirements for connectivity. Having a seamless solution is also beneficial for a number of reasons.
 Key benefits of having a backup internet line
Seamless customer experience
Providing a seamless customer experience is essential, especially in competitive markets. Having a backup internet line for your business means your customers don't experience any breaks in communication and therefore have a positive experience with your company.
 Security
Having a backup internet line ensures business continuity in a number of situations, including network maintenance at times where sensitive data is being transferred.
Quick solution
Should there be an internet issue, you will have an immediate solution available to rectify the problem before it effects customers and your team. Having a backup option means you can stop the issue before it starts to have an effect.
Confidence
Providing your teams with confidence that you have precautions in place should there be any potential downtime. Having an additional internet connectivity option ensures your team can work efficiently knowing they don't have the risk of missing any potential deals or opportunities due to internet issues.
Data Safety
As a modern business, the data you store, and carry is one of your biggest assets. Because of this, it is essential your internet options are seamless and secure. There is a risk of losing data for businesses due to inconsistent internet connections. However, with a backup option this risk is significantly reduced.
Choosing a backup internet line provider
Now that you understand the benefits of having a backup internet line for your business you have the complex task of finding a reliable provider. The team at Seriun work with clients throughout the UK, acting as their reliable connectivity provider.
We recommend that our clients who are heavily reliant on their internet connection have a backup connection for the reasons discussed above. There is more information available on our connectivity options via our website, or if you would like to speak with our team please contact us.
Speak to us
If you would like more information on the connectivity services we provide to our clients, do not hesitate to get in touch. With years of experience our qualified team are on hand to help with your requirements.
To speak to us simply call 01282 500770 or email info@seriun.co.uk and we will be in touch as soon as we can.