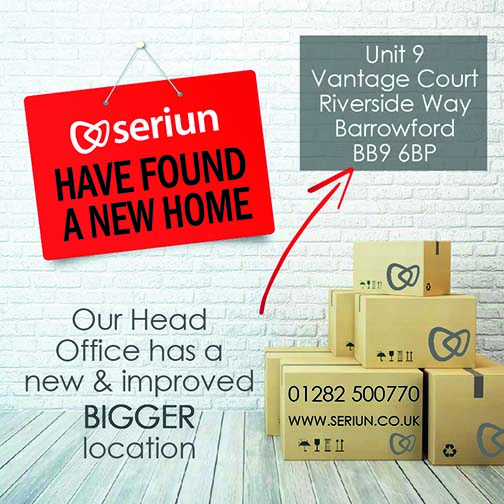 It's an exciting time for Seriun as they move into 2019 with their growing team in new surrounds. This comes after their recently announced plans for growth, which will see them double in size within five years.
A brief history
Established in 2003 as an IT break-fix company, they soon realised they could deliver a more complete offering and became a fully Managed Service Provider. A major milestone came when they diversified and began offering bespoke software development solutions as part of their mix. Over the years, telecoms and IT began to converge, so they introduced business telecoms solutions into their portfolio, making their offering appealing to a wider market.
Seriun are regarded as an extension of their clients' IT department and are trusted with critical issues. They resolve problems through their proactive management system, which provides mission-critical alerts if there is an issue – allowing an immediate fix and a guarantee of business continuity and uptime.
Customers' security is paramount to Seriun, whose mission is to protect data and operations from corruption and fraud. Subsequently they have developed a range of security packages to suit all types of business.
Enabling cultural change
Seriun invested heavily in systems and resources, and restructured the business to become more efficient and focussed on delivering excellent customer service. They achieved ISO9001, ISO27001 and ITIL frameworks to demonstrate secure, high level service delivery. More recently they recruited an Operations Director and Service Desk Manager, who manage quality levels and drive the team to ensure high-standards are constantly maintained. Further investment in processes, technology and people, allow them to deliver the 'legendary' service they pride themselves on.
Extended hours offering
As part of their drive to continuously improve their service, this year Seriun have introduced extended support hours as a service, which means they have increased their support hours, so customers spend less time worrying about problems and more time focusing on delivering exceptional service to their own customers.
Strength to strength
2018 has been their most successful year to date. With a growing clientele, they have recruited a number of new technical engineers to ensure they maintain their high service delivery standards they are renowned for. To accommodate their expanding team they relocated their head office to Vantage Court, Barrowford, Lancashire, which has given them more than double the space for their planned growth, as they go from strength to strength.